Monday, March 28, 2011
"In the midst of winter, I found there was an invincible summer."
Ah yes! I think we are given "winter" to regroup ... and to prepare for what comes. In just a few more days it will be April! Already the male robins have arrived ... some of the hardy souls didn't even leave. The sand hill cranes are back ... and blades of grass peek through Mother Nature's sense of humor left over from last week.
I'm anxious to paw through the snow to see if the crocus are poked through yet!
Today's "spring cleaning" was in my outlook email basket. I tend to hang onto "hair shirts". You know the type, the emails that re-reading only dredge up old issues and rip open old scars. I made a statement in January, that this was the year I kicked the bad habit of "victim mentality" and moved into a more productive place. Well, hanging onto all those old emails wasn't "productive", so I deleted them. I'm sure my computer heaved a sigh of relief. I AM, after all, a dedicated pack rat!!!
My challenge to you? Cut your ties to old hurts. Let them go, blow them away. What's happened even just five minutes ago is over and done with and there's nothing you can do about it. Live in the moment, and look forward. Not backward!
Sunday, March 27, 2011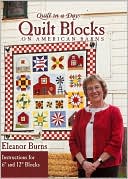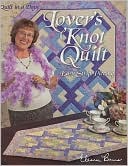 You will not grow if you sit in a beautiful flower garden. But you will grow if you are sick, if you are in pain, if you experience losses, and if you do not put your head in the sand but take the pain and learn to accept it, not as a curse or punishment, but as a gift to you with a very specific purpose.
Elisabeth Kubler-Ross
I have been naughty. From December until now, I have been in a sort of emotional limbo. I have thought nearly every evening that I have been remiss in writing, and yet I have come up with enough excuses not to. "I didn't have anything profound to say", or "i'm too down in the dumps to be uplifting for anyone else" or a host of other "would-ofs, should-ofs, and could-ofs". I'm quite sure you get the picture.
Yesterday I connected with a cherished old friend, with whom I had lost contact. What a gift! Of course we had to first get through the "bs" of what have you been doing, where are you now, yadda yadda. And then we got to the sentence that reminds us "but this is the here and now, and all that is past" ... and now we can reap the benefits of the gift of this connection to each other.
It's not a matter of getting on a plane and meeting somewhere. It's not a matter of impressing each other with how well we've kept our looks. It's not a matter of ANY of that stuff, which is utterly worthless in the grande scheme of things. It's a matter of understanding. Of saying, "Hey, you ... this is me ... remember? the guy who doesn't judge you, just loves you for who you are." What a gift that can be. What a gift this person is to me!
This weekend was also the "Shop Hop" at the local quilt shop where I spend most of my waking hours it seems. The week before was a case of "all hands on deck" while we readied the shop, completed the sample quilts, cut kits, dusted, cleaned, loaded the printer with paper and ink, prepared the food we offered, and then held our breath when the weather gods decided we needed one last blizzard. Again, what a gift!!!
Yes, the blizzard too was a gift. We appreciated those who braved the elements and came to the shop despite the snow and howling winds. As the ladies came and went, stopped to sit and have lunch with us, or watched the demonstrations, I thought of how rich I truly am to meet these other women, who like me take bits and pieces of this and that and make lovely things of them. One of the gals who worked with us this weekend is a "long arm" quilter, and hosts a retreat house. She has been difficult for me to make friends with, probably because both of us were somewhat intimidated by the other. But in the lull of Saturday afternoon, I sat with her, and explained how her website will go together, the one I'm going to build for her. She was concerned about the cost. I told her, it isn't going to cost you ANYthing. She rebelled, so I said "then quilt one of my tops for me". We agreed to that. It's not about dollars and cents, it's about sharing what each of us is good at with the other.
My challenge to you ... go reread that first paragraph again. Think about the last few months, and the growth that came of your pain, your losses, your illnesses. Look out the window at the first few efforts of Spring. All winter long the flowers were gone, the trees were bare of leaves, the birds were silent. But they were growing all that time! And now, as April arrives in a few days ... that growth will shine through in the sights and smells of nature's enthusiasm.
Take down a project you abandoned for what ever reason. Make a phone call to someone you've not thought about in months. Maybe it HAS been "all about you" when you thought it wasn't. I spent the past weeks and months helping someone else achieve HER goal, when at times I pouted because MY goals weren't being addressed. What about MY goals. But this weekend, watching her bloom as folks picked up her first book that's finally been published, as she taught new techniques to other quilters, as folks broke out into happy smiles as they sampled the foods she had prepared, I felt very satisfied. It wasn't the goal I'd chosen, but it was a very good achievement. As I watched HER take wing and fly, I was complete.