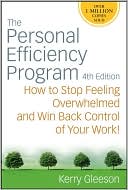 Know the true value of time; snatch, seize, and enjoy every moment of it. No idleness; no laziness; no procrastination; never put off till tomorrow what you can do today. Lord Chesterfield (1694 - 1773)
For some dumb reason, sleep eludes me tonight. Maybe because I'm a few hours from finishing a quilt for a very dear friend who is facing surgery next week. Maybe it's because I feel guilty for neglecting my blog for a few days. Maybe ....
What it REALLY is, is a guilty conscience.
My friend is in his mid70s, and the surgery is for cancer. He's going to have a rotten few weeks, ICU, then a step down unit, then in-house rehab at a skilled nursing facility. He's in California, and I'm in Michigan. He told me months ago that the kitty kwilt I made him in 1992 is falling apart from daily use, would I make him a new one. I hunted thru my stash, and lo and behold I had enough of the original kitty print to make a new quilt. And every time I geared up to work on it, something or other would happen, and it would get postponed. Now I'm working long hours, because I want to get it to him before his surgery. I am ashamed of myself for putting it off. It was a simple request, and there's no valid excuse on my part.
Maybe therein lies my message to you tonight. (this morning? it's a little after 2 a.m.). Don't put things off ... it may turn out that you waited too long.
I have the most wonderful primary care physician. She has seen me through the loss of three parents, a sick husband, my own ills ... and a few weeks ago we sat together in the visitors lounge of ICU, where my husband had been admitted. We shared a tear or two, as we both lost out daddies this year, 6 months apart. She knew her dad wasn't in the best health, and wanted to get home to India to see him before he got worse. One reason or another, and she didn't go. Then she got a phone call that he was dying. She ended up sitting on someone's desk in Detroit, trying to get clearance to fly home to India, but there was a paperwork snag. During the 48 hours she camped in the airport, frustrated and anxious, the call came that he had died. i know the things in her mind, I know she's having difficulty forgiving herself for not going sooner, for not having her travel paperwork in order.
We never really know what lies ahead. We are promised today, yesterday is over, and no one knows what looms for tomorrow.
Don't do it. Don't put off making that phone call, making a visit, finishing a quilt you started with a particular recipient in mind.Think about it. My challenge to you today is to pick at least one thing you've been putting off, and GO DO IT!!