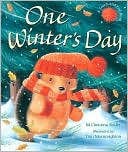 He answereth and saith unto them, He that hath two coats, let him impart to him that hath none; and he that hath meat, let him do likewise.
(King James Bible).
Yesterday was amazing. It began with a wild eyed ride in a raging windstorm to Saginaw for a medical procedure for hubby, arriving there, being told the procedure wasn't expected to work, driving back home two hours later in the continued storm. While I drove, I was trying to figure out how I was going to come up with $200 bucks by the end of the month. I was tired, frustrated, worried, and scared. Pulled into my driveway, just as the friend who helps take care of things about the house that I cannot do was unloading her cleaning supplies. We talked a bit, then she asked if we had any kitchen appliances, or pots, pans, things we weren't using, that she had met a lady who just arrived in town, starting over, with absolutely NOTHING.
When Daddy moved in with me 5 years ago, almost all of his kitchen things remained boxed up in the garage. We certainly didn't need any of it, and I had just shoved it aside to deal with later. Here was the perfect solution. As I rummaged to find the boxes of corning ware, and other stuff, my spirits rose. Soon I was on the kitchen floor, digging in the cupboards. I don't need 4 pie pans, so two went in the pile. By the time my friend left, her car was filled with all manner of things, and we were thinking ahead to Christmas. Last year our family decided rather than to buy each other presents, we'd put the money in a kitty and spend it on a family in need. And I felt so much better. In doing as the Lord commanded, my spirits were lifted. My own problems didn't go away, they're still there. I'm still worried about that two hundred bucks. But there is a peace inside me for having been able to help this person who is worse off than I am.
Look in the closet of your own life. Do you have "two"?