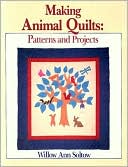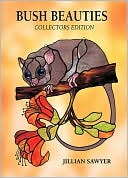 "The purity of a person's heart can be quickly measured by how they regard animals."
I really believe that to be true. It's migration season, and the Canada Geese are here, gearing up for their autumnal flight. Groups of them waddle across the roads here and there, and the local folks always stop their cars to let them cross safely. Except, this weekend, someone ran one down on Skeel Rd. What would possess a person to knowingly run down a goose on an otherwise quiet street. Surely this is not an example of bravery, or of skill, nor was the goose killed to put food on someone
's table. No, this was just a cruel act. It doesn't say much for who that person sees when he looks in the mirror.
So many pieced quilt patterns are named for critters, such as "Bears Paw", or "Goose Tracks" ... and appliqued quilts are full of animals. Here in my little acre, the local wildlife know they'll get a meal, and safe places to hide or build nests. And when one is killed on the road in front of my acre, I pick up the broken body, and lay it beneath a tree, in peace ...
As I write this tonight, a young 'possum has stopped by for some dinner. Cute liddle guy. I am sure this will be his first winter, and I hope he's strong enough.
Next time you're making "flying geese" units, or a "bear's paw" block, stop and think about the critters whose names have become familiar quilt patterns to you.